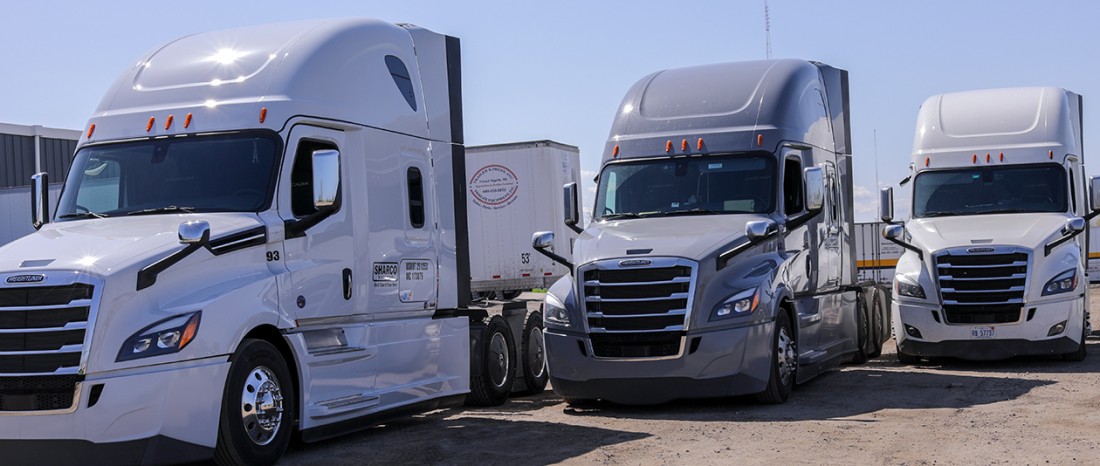 Expedited Transportation: Sprinters, Straight Trucks, and Tractors Across the USA and Canada
For the shipments with zero margin for error, we give you peace of mind.
---
Why choose expedited transportation?
For shipments that require premium service and care, expedited transportation is like an ambulance. Our team of dedicated 24/7/365 operations personnel monitor your expedite around the clock, with hourly location updates available, to ensure it arrives precisely at the scheduled time. Not a minute earlier or later. Sprinter vans, straight box trucks, and tractor trailers are all available with team service options. Whether you're in the automotive, aerospace, defense, or any other industry, you can call now and get a quote in 20 minutes or less
Why choose Sharco Express for expedited delivery?
Dedicated 24/7/365 operations staff that monitors your expedite around the clock
Optional hourly location updates delivered via email
BOLs and PODs can be provided upon pickup/delivery
Cross-border expedite service available between the USA and Canada
To learn more about Sharco Express' expedited shipping services:
Call (248) 941-0400
Questions About Expedited Freight Delivery Services in Flint MI?
Send us a message
Have a question about our freight transportation or logistics capabilities, but no time to call? Send us a message and we'll get back to you right away!