Our trailers, trucks, and sprinter vans are clean, green and fuel efficient.
---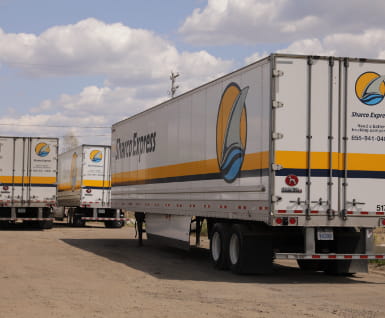 Tractor Trailers
Our tractors are a dependable way to reduce supply chain costs and eliminate variance. With over 100 trucks and 200 trailers, we are larger than 99% of our competitors and we have a network of capacity that is always available, 24/7/365 to serve your transportation needs.
Specs:
53' truckload (TL) dry van services available
Lightweight equipment spec results in a maximum payload of 46,000 lbs gross
Dedicated contract transportation + one-time spot market options available
Consolidated LTL services available in select markets (call for details!)
Team service available
Tanker/hazmat services available
Cross border services available
Straight Trucks
Our straight trucks are ideal for 'right-sizing' your expedited shipments. They can generally exceed tractor transit times and fit in almost any dock, no matter how small the facility, all at prices that are almost always lower than a tractor.
Specs:
Box length between 16'-28' (can load up to 15-20 standard skids)
Both dock high and non-dock high vehicles available
6,000-28,000 lb maximum payload
Liftgate service available
Driver assist available
Team service available
Cross border services available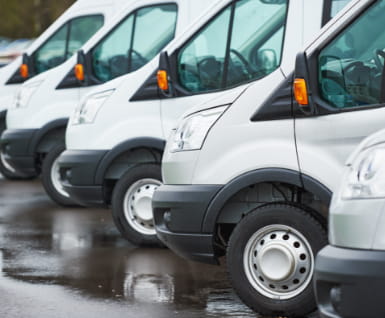 Sprinter Vans
Our sprinters are ideal when you have to ship 4 or fewer skids and have the fastest transit times of any equipment. Don't send a bigger truck and pay more to ship 85% air!
Specs:
180" x 52" x 70" cargo capacity (can load 3-4 standard skids)
3,300 lb maximum payload
Team service available
Cross border services available